Affiliated to: MSA, AEMC, AMSC, ACSMC, ASEMC & EMAMC





Details below of new Committee meeting venue @ 8.00 pm.
All club members are welcome to come along and sit in on meetings and raise any questions or issues at set time in the agenda. Club members' points of view are welcome and considered. Non committee members will not be allowed to vote on any committee points which go to a voting decision.
Dates for your diary:
Anyone wishing to join the club, please contact Adele Candy on - 01206 396917
adele17.candy@gmail.com
Any articles or items of interest for the club magazine please forward to Chris Hunt.
WHAT's ON - Follow the links









Committee Meeting - 3rd July 2017

The White Horse
2 Church St,
Witham
CM8 2JL
Telephone:- 01376 518591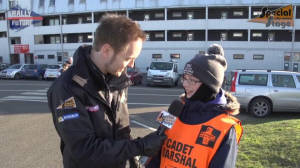 Jamie Graham showing Stuart how to fill in time cards on Wales Rally GB
Annual General Meeting
We have a new venue the White Horse. There was a good turn out for the AGM with more than just the Committee. Thaks to all that attended.
A new meeting place with a separate meeting room which gives the meetings a better atmosphere.